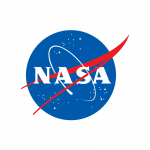 NASA SBIR Program
NASA SBIR Ignite Solicitation is now open through September 1, 2022! This exciting new funding opportunity is a way for small businesses that have a commercially-viable technology idea to use NASA as a stepping stone in their path towards commercial success. With a greater emphasis on commercialization, SBIR Ignite funds U.S. early-stage, high-risk technology development to help make companies and their technologies more attractive to private sector investors, customers, and partners.
The NASA SBIR program focuses on transforming scientific discovery into products and services through innovations that have potential for infusion into NASA programs and missions, potential for commercialization into commercial markets, and societal benefit. Unlike fundamental research, the NASA SBIR program supports small businesses in the creation of innovative, disruptive technologies and enables the application of research advancements from concept to market. Unlike most investors, the NASA SBIR program provides non-dilutive funding at the earliest stages of company and technology development.
The Small Business Innovation Research (SBIR) Ignite Solicitation is a limited pilot program focused on technologies with a strong commercial pull. The topic areas of interest for this solicitation have been specifically selected for their commercial relevance. Offerors must demonstrate their understanding of the market and provide a strong plan for commercialization of the technology to be competitive for award.
Topics in the solicitation include: 
Technologies Using NASA Data to Foster Climate Resilience
Enabling technologies for the development of a robust Low-Earth Orbit Economy
Electric and Hybrid Electric Systems for Unmanned Aerial Vehicle (UAV) and Aircraft in the 1500 to 5000 lbs. size class
Low-Cost Photovoltaic Arrays for Space
Point-of-use Recycling for Optimized Space-Age Logistics
Commercial Development of Active Debris Remediation (ADR) Services
WEBINAR – 7/13 at 6pm ET REGISTER HERE
NASA SBIR IGNITE SOLICITATION
Submit your NASA SBIR Ignite Proposal: sbir.gsfc.nasa.gov/submissions/login.
Submission Deadline 9/1/22 5pm ET (IPart Pre-Proposal Submission Deadline Thurs, 8/4/22)
NASA Ignite Proposal submission will occur through Box rather than the standard Electronic Handbook (EHB) platform used for the traditional NASA SBIR Phase I or II solicitation.

The technical proposal will be separated into 2 distinct parts:
A white paper
A slide deck
As with ALL SBIR/STTR offerings – Please read through the entire solicitation carefully!
Phase I
Phase I projects should demonstrate technical feasibility of the proposed innovation and the potential for infusion within a NASA program or mission and/or use in the commercial market. The maximum value of a Phase I award is $150,000 and the period of performance is 6 months.
Questions? Contact the NASA SBIR/STTR Helpdesk at sbir@reisystems.com;  the Helpdesk operates 9 am – 8 pm ET, Mon – Fri.
Due to the limited pilot nature of this solicitation, NASA will not accept more than two (2) complete proposal packages from any one firm to ensure the broadest participation of the small business community. NASA does not plan to award more than one (1) SBIR contract to any offeror.