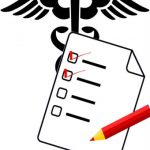 June 15-16, 2011 at 8:00pm EDT/5:00pm PDT
Click here to register or visit http://center.ncet2.org
A very practical step-by-step, four-hour online "How-To" workshop over two evenings to help researchers, faculty members, graduate students, post-docs and entrepreneurs create a SBIR company and apply to the NIH SBIR program in August or December of 2011. This workshop includes a post-course review of the applicant's proposed SBIR application by our experts before submission to the NIH. [We will be doing a similar "How-To" workshop for NSF SBIR submissions in the near future if your research is not NIH related].
The NIH SBIR/STTR program is one of the federal government's best mechanisms to continue funding innovative life science research after traditional research funding has been exhausted. The objective of the program is to dramatically increase the impact of innovations derived from original federally funded R&D, and as such is an ideal program to fund university commercialization of research though new university/faculty/student startup companies. Phase I can be for up to $150,000 for 6 months. Phase II can be for up to $1 million for 2 years. After Phase I and II, the company should have eliminated enough technical and scientific risk of the original research that the company is ready for outside investor funding or product sales in the company sustainability final Phase III of the SBIR program.
Every graduating science & technology student should consider the SBIR program as an excellent way to continue working in their specific area of research after graduating. It is increasingly difficult for students to find employment after leaving the university that utilizes the particular research expertise acquired during their studies. The SBIR program not only allows students to continue their specific research outside the university, but usually accommodates doing so with the same people and university laboratory. Foreign students are also encouraged to participate in the SBIR program.
Not sure if the SBIR program can work for you? If you are working or have worked on a NIH or NSF funded research grant, you most likely are eligible for the SBIR program. However, please feel free to send us an email at support@ncet2.org and we'll help you understand the program better and decide if it is right for you.
Instructor:
Tony Stanco
Executive Director
National Council of Entrepreneurial Tech Transfer (NCET2)
The Workshop deals with:
How to navigate and complete the NIH SBIR submission process
How to incorporate your company and setup the necessary bylaws, resolutions and agreements to organize and run your business, including initial employment agreements, licensing agreements, trademark searches and securing a website domain name
How to develop a business plan
How to navigate the unique features of dealing with the university research environment
How to formulate a winning patent strategy for the SBIR company
Specific topics during the two-day workshop:
How to develop a business plan and roadmap to succeed, including strategy and vision, commercialization plan, corporate alliances, angel investor and venture capital
How to perform trademark searches to determine a non-infringing business name
Securing a domain name for your company
Determining your business structure and registering it with the appropriate authorities
Successfully submitting your grant application electronically
What's needed for certification of small business eligibility
Obtaining an Employer Identification Number
Setting up a business bank account
Obtaining a DUNS number
Obtaining Central Contractor Registration
Who should be the Authorized Organization Representative
Registering at Grants.gov
Registering at eRA Commons
How can full-time university faculty organize the SBIR company to comply with the 51% SBIR employment requirement for the PI
How can recently graduated students and post docs be involved in the SBIR program
How to address university conflict of interest policies
What to look for in prior or existing employment or consulting agreements concerning intellectual property assignments, non compete provisions and confidentiality provisions before applying to the SBIR program
What do you need to discuss with your university or employer before applying to the SBIR program
How do you license prior research or other strategic assets from your university to support the SBIR application
What are the formal specifications you must comply with to not have your proposal automatically rejected without review
How to complete the SF424 Research and Related (R&R) Forms
How to complete the PHS 398 components of the SBIR proposal
How are SBIR grants different from other research grants
Difference between SBIR contracts and SBIR grants
How to protect confidential information with provisional patents before you file and in the SBIR application
Understanding reviewers and the peer review process in the SBIR context
Evaluation criteria for NIH SBIRs
Elements of the Work Plan
What needs to be included with regard to commercialization
How to prepare the SBIR budget including indirect costs
How to set up required accounting systems
NIH SBIR/STTR Receipt and Referral Processes
NIH SBIR/STTR Review Process
Post award compliance, administration and accounting for SBIR/STTR Grantees
* This workshop also includes a post-course proposal review by our experts
---
Who should take this Workshop?
This workshop is ideal for successful S&T faculty members, graduating S&T students, post-docs and entrepreneurs, who have a plan for high impact innovative research that NIH would be interested in.
Class Schedule:
Wednesday, June 15, 2011 – 8:00 pm – 10:00 pm ET
Thursday, June 16, 2011 – 8:00 pm – 10:00 pm ET
Costs:
This course is offered at the cost of $995 and includes:
The 2 online classes,
The Research Commercialization & SBIR Center's NIH "How-To" Manual, and
A post-course proposal review by our experts
For more information about this workshop contact us at support@ncet2.org or visit http://center.ncet2.org
* If you are unable to view/click on the registration link, please contact us at support@ncet.org