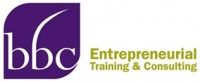 The following training opportunities are presented by our colleagues at BBCetc, a nationally recognized, results-driven entrepreneurial consulting group specializing in helping emerging companies to win SBIR/STTR funding and use it strategically to propel growth.
BBCetc has developed two new webinar series to guide SBIR/STTR applicants along the path to submission to the National Science Foundation and the National Institutes of Health.
Webinars Coming Up
Webinars are generally $25.
NSF SBIR/STTR Program Overview
The NSF series will run 1-2 PM and feature:
October 22 – NSF Program Details & Planning Your Project
November 5 – NSF Proposal Prep Essentials
Click here for NSF Proposal Prep workshop in Ann Arbor, September 22.
NIH
If you've taken one of BBCetc's onsite NIH classes, these webinars will guide you through to your actual submission. The NIH series is free to Michigan companies and runs 1:30-2:15 PM.
October 27 – Getting Registered and Contacting NIH
November 3 – The Biosketches and Facilities Section
November 10 – Budgets & Subcontracts
November 17 – The Formidable Forms
November 24 – Pushing the Button and Tracking Your Submission
Click here for NIH Proposal Prep workshop September 23-24, and click here for the NIH Crash Course on October 23, both in Plymouth.
Grants & Contracts Management
Kris Bergman's popular Grants & Contracts Management webinar series is also about to get underway. Join Kris from 1-2 PM for any or all of the following
October 6 – Prepare a Budget for Your SBIR/STTR Proposal
October 14 – What You Need to Know About Gov't. Audits
October 21 – Practical Strategies for Indirect Rates
October 28 – QuickBooks & Compliance for SBIR/STTR Awardees
Click here to see more classes
CONTACT
To learn more about BBC and how we their knowledgeable team may be of service to you, please contact them directly at:
734-930-9741
734-930-6629 (fax)
info@bbcetc.com
2155 Jackson Ave.
Suite 1
Ann Arbor, MI 48103 (map)