Pittsburgh Life Sciences Greenhouse (PLSG) is again offering its in-depth SBIR Advance program covering all aspects necessary for writing winning grants to the federal government, specifically focused on, but not limited to the NIH.
Important changes made to the NIH federal application process and format will be reviewed in this training session.
Don't miss this great opportunity!  Workshop is free to eligible participants.
Deadline for Application is Tuesday, August 17, 2010.
Please see the flyer here and the full program description here.  If you have any questions,
contact Dr. Uwe Winzen uwinzen@plsg.com or at (412) 770-1647.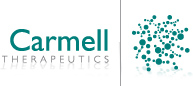 Carmell Therapeutics
President Alan West has the following to say about the SBIR Advance Training offered by PLSG and supported by the IPart:
The SBIR Advance program is a terrific asset for early stage life sciences companies in western Pennsylvania and statewide.  Carmell Therapeutics was awarded an SBIR grant from NIH on its very first try, largely as a result of assistance from the PLSG SBIR Advance program.  Their workshop in preparing companies for writing, editing, and submitting grant proposals is not only "on the mark", it also is free to life sciences companies!  After Carmell was awarded the NIH grant, the SBIR Advance experts continued to help educate the company on how to put systems in place and account for and draw-down the money, ensuring we remain in compliance.  It is an incredibly valuable program that surpasses all expectations, and I have and will highly recommend it to any entrepreneur or small company.