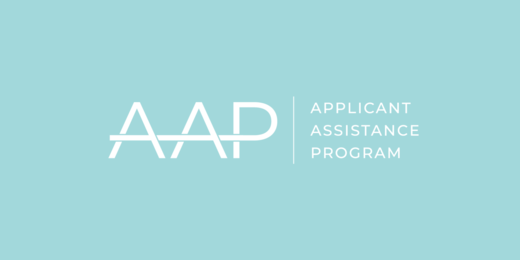 DEADLINE FOR PARTICIPATION CONSIDERATION: Tuesday, May 22, 2022, at 5:00 PM ET in Preparation for a September 5, 2023 NIH SBIR/STTR Proposal Submission
We are still accepting applications from companies developing technology aligning with NIDCD's mission. 
We will continue accepting NIDCD applications until July 11, 2023. More information regarding NIDCD's SBIR program can be found HERE.
Eligibility criteria and the AAP application portal can be found on the AAP program website.
NIH AAP
A free, guided 10-week program designed to help first time applicants.
Did you know that there is support available for small business that have not previously received funding? The NIH SBIR and STTR programs strive to bring diverse perspectives, backgrounds, and skillsets to solve complex problems. However, the NIH recognizes that new applicants may need help navigating the grant application process.
The Applicant Assistance Program (AAP) provides support and guidance to first time small business applicants.
One of the main goals of the AAP is to increase participation in the SBIR and STTR programs by businesses that are owned or controlled by individuals who are traditionally underrepresented in biomedical sciences. Therefore, NIH is particularly interested in applications from socially or economically disadvantaged small businesses (SDB), women-owned small business (WOSB), and small businesses located in under-represented states.
The AAP provides 10 weeks of coaching and customized assistance at no cost to participants. Selected small businesses can receive:  
Needs assessment/small business mentoring
Assistance with required registrations
Phase I application preparation support
Application review
Just like you, NIH wants applications to be of high quality and error-free.
Eligibility
If your small business has not previously received NIH SBIR or STTR funding and is looking to submit a Phase I proposal to NIH, the AAP may be able to help you through the process. Direct-to-Phase II and Fast-Track applicants are not eligible. The AAP is open to entrepreneurs developing innovative technology ideas in the healthcare space that fall within the mission of one of the participating NIH Institutes and Centers (See List Below).
Eva Garland Consulting (EGC) is excited to continue our partnership with the National Institutes of Health (NIH) to provide FREE support for small businesses planning to apply for a SBIR/STTR award through the NIH Applicant Assistance Program (AAP). The mission of the AAP is to increase the number of applications from underrepresented small businesses and to maximize applicant success by offering support and resources. The upcoming NIH AAP cycle will assist small businesses in preparing a Phase I SBIR or STTR application for the September 5, 2023 deadline. Accepted AAP applicants will be assigned an expert SBIR/STTR coach from Eva Garland Consulting. Each participant will receive one-on-one, personalized assistance from their coach in preparing and submitting their SBIR/STTR Phase I application.
We are currently accepting the next cycle of applications for the January 2023 cohort. To learn more about the NIH AAP and the application process, we welcome all those who are interested in the program to connect with NIH Program Officers through the upcoming Q&A Office Hours Webinar on Tuesday, May 16  at 2:00 PM ET. Please click here to sign up.
The NIH AAP will support Phase I SBIR/STTR applications for the September 5, 2023 Submission Deadline from the participating Institutes and Centers below.  Applications MUST align within the mission of one of the ten participating Institutes and Centers to receive consideration.
The National Cancer Institute (NCI SBIR)
The National Institute on Aging (NIA SBIR)
The National Heart, Lung, and Blood Institute (NHLBI SBIR)
The National Institute of Nursing Research (NINR SBIR)
The National Institute of Neurological Disorders and Stroke (NINDS SBIR)
The National Institute Deafness and Other Communication Disorders (NIDCD SBIR)
The National Center for Advancing Translational Sciences (NCATS SBIR)
The National Institute of Environmental Health Sciences (NIEHS SBIR)
The Eunice Kennedy Shriver National Institute of Child Health and Human Development (NICHD SBIR)
The National Institute on Alcohol Abuse and Alcoholism (NIAAA SBIR)
Discover more details about the impact of the NIH AAP and the continued success of prior participants by following this link to a presentation from the 2021 Department of Health and Human Services (HHS) Small Business Program Conference. Additional information regarding eligibility criteria, the application portal, and other events can be found on the AAP program website.
Upcoming NIH AAP Deadlines and Events
NIH AAP Q&A Office Hour: Tuesday, May 16, 2023, at 2:00-3:30 PM ET. (Register here!)
AAP Application Deadline: Tuesday, May 22, 2023, at 5:00 PM ET
Applicant Assistance Program: June 20, 2023 – August 25, 2023
NIH SBIR/STTR Submission Deadline: September 5, 2023, at 5:00 PM local time.
Please go HERE for more granular detail about the AAP cohort session work/schedule.
If you have any questions regarding the NIH AAP, please send your inquiries to nih.aap@evagarland.com.
This training is conducted by Eva Garland Consulting on of the IPart's Preferred Providers