5/8/23
Pennsylvania's Innovation Partnership (IPart) is supported, both financially and with in-kind contributions of Member Organization staff who not only, vet and preliminarily counsel/assist PA-based, SBIR/STTR PhI & PhII potential applicants, but also afford them access to many of their Organizations' value-add, business assistance services.  Through our Pre-Proposal Assistance (PPA) process, the SBIR/STTR applicants complete our IPart PPA, and first receive Technical Review & critical feedback from sector-specific experts.  Following the Technical Reviewer feedback, our IPart Investment Committss (IC), which is comprised of IPart Member Organization staff, then reviews the client's IPart PPA, and Technical Reviewers feedback, and provides additional critical feedback to the client, as well as rendering a funding decision for our Phase 0 SBIR/STTR grant assistance.  IPart relies on the critical feedback of our IC members, who have worked assisting innovative, small business clients, throughout their careers, and also bringing their direct, industry-specific experience to the IPart's SBIR/STTR client assistance process.
IPart is excited to announce the addition of Tiara Durham, Director of New Ventures at the University City Science Center to the IPart Investment Committee.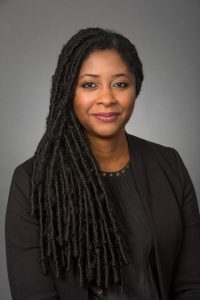 Ms. Durham is an ecosystem builder with a passion for helping founders launch and grow their businesses. She is the Director of New Ventures at the University City Science Center, Philadelphia's premier catalyst of entrepreneurial activity, healthcare innovation, and economic growth.
Before working with the Science Center, Tiara led East Coast business development for an impact investment company devoted to diverse-founder-led businesses and those committed to diverse hiring practices by helping them accelerate business growth through catalytic capital and advisory services. Prior, Tiara was a global business leader in the healthcare industry – driving fifteen years of innovation, growth, and sustainability across several therapeutic areas.
Tiara currently serves on several non-profit boards in the Philadelphia area, maintains a management consulting practice, and lends her marketing and business strategy expertise to business owners across the globe.
Please join us in welcoming Taira to her new role with the IPart!