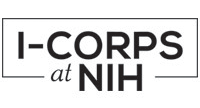 Did you know that there is an entrepreneurship training program designed specifically for small businesses in biomedical industries?
Join entrepreneurship experts, Wednesday, Jan 9, 2019 for a webinar to learn about the I-Corps at NIH entrepreneurship training program!
The I-Corps program provides funding, mentoring, and networking opportunities to help commercialize your promising biomedical technology. During this 8-week, hands-on program, you'll learn how to focus your business plan and get the tools to bring your treatment to the patients who need it most.
I-Corps at NIH Informational Webinar

Description:
Informational webinar for I-Corps at NIH (April 2019 cohort, solicitation ends on January 28, 2019)
Program benefits include:
Funding up to $55,000 to cover direct program costs
Training from biotech sector experts
Expanding your professional network
Building the confidence and skills to create a comprehensive business model
Gaining years of entrepreneurial skills in only weeks.
The upcoming I-Corps sessions will take place February – April 2019.
Learn More about the I-Corps at NIH HERE