Brought to You By: Ben Franklin TechVentures & Ben Franklin Technology PArtners, NEP
Please see the full event Flyer HERE
Every year the federal government offers more than $2.5 B in small business funding for technology and science innovations.  The money is out there, but how will you access it?
Join us for a special funding workshop and learn the nuts and bolts of the Small Business Innovation Research (SBIR)/Small Business Technology Transfer (STTR) Programs.  Learn how you can access federal grant funds and discover which opportunities are best suited to your business or innovation.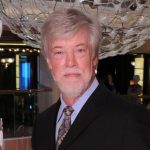 Speaker:  Jim Greenwood is a renowned SBIR trainer and consultant.  With his 30+ years of proposal assistance experience, Jim will help YOU get in the game by explaining the SBIR/STTR programs and their 11 different federal agencies.  And provide you with the keys to funding success by laying out a comprehensive, 4 step process on how to write a WINNING proposal – with proposal examples.
You will also learn about the Innovation Partnership (IPart), Pennsylvania's premiere SBIR/STTR assistance program and how we can help you get the edge you need to be successful!
WHEN:         October 5, 2016
WHERE:       Ben Franklin Tech Ventures, 116 Research Drive, Bethlehem, PA (Directions)
COST:           In-State:  $15                    Out-of-state:  $45
Space is limited! – Register HERE, to reserve your spot TODAY!
October 6, 2016 –  8am – Noon
One-on-one Company Consultations with Jim Greenwood
(Please email IPart Director, Kelly S. Wylam kelly@benfranklin.org to reserve your meeting time with Jim.)
(Registration Deadline is Friday, September 30, 2016)


Refreshments and lunch will be available.