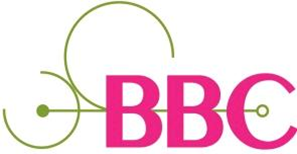 About BBC
BBC is a nationally recognized, results-driven entrepreneurial consulting group specializing in helping emerging companies to win SBIR/STTR funding and using it strategically to propel growth.  BBC-assisted proposals have a success rate 2-3 times the national average across several federal agencies.  Its clients have been awarded over $100 million in funding since 2002. Through training courses and one-on-one consulting, experienced and passionate BBC staff members guide client companies through the entire entrepreneurial continuum of proposal preparation, grant management, commercialization and business planning and obtaining follow-on funding.
On Tap – Webinar:
March 15: Tips on Electronic Submission/NIH Focus
Tips on Electronic Submission to NIH
March 15, 1 – 2:30 PM (EDT)
So you think you're ready to submit? Are you sure you've allowed enough time for submission? Unfortunately for far too many applicants it turns out not to be the case. Successful submission of NIH SBIR/STTR proposals requires a thorough understanding of grants.gov and NIH eCommons. Tips for successful submission and how to avoid common mistakes will help ensure an on-time submission.
Admission: $25             Click to Register Now
Read More about the BBC Team and their Services
CLICK HERE to view BBC's Full Slate of Upcoming Scheduled Training AND Webinar Sessions
BBC's free webinar presentations are downloadable here

Like to schedule a course? Contact BBC at: info@bioconsultants.com 734.930.9741