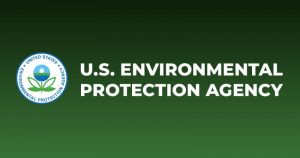 EPA's Small Business Innovation Research (SBIR) Phase I Solicitation is Now Open!
Open Date: June 15, 2022 – Close Date: August 23, 2022 (IPart, PPA Submission Deadline to Receive Tech Review, Tues, July 26th – 1st draft of IPart PPA due week of July 11th!)
https://lnkd.in/gT3az3B8
The U.S. Environmental Protection Agency (EPA) announces the release of its 2022-2023 Small Business Innovation Research (SBIR) Phase I Solicitation to develop innovative technologies that protect human health and the environment.
The EPA anticipates making approximately twenty-five (25) Phase I awards, each in the amount up to $100,000 and not to exceed a six (6) month term of performance. It is anticipated that these contracts will be awarded with a contract start date of December 1, 2022. The Phase I effort is for "proof of concept" of the proposed technology. All companies that successfully complete Phase I are eligible to compete for Phase II which is to further develop and commercialize the technology.  Awards for Phase II are for  up to $400,000 for two years with a commercialization option of up to $100,000, to further develop and commercialize the technology.
2022-2023 EPA SBIR Topics Include:
Clean and Safe Water
Decentralized wastewater treatment (septic system) technologies for intentional non-potable reuse
Technologies to process, sort and identify microplastics
In-stream aquatic trash capture technologies
Sensors to detect high priority contaminants of emerging concern (including PFAS)
Air Quality & Climate
Ambient air monitoring technology for air toxics
Continuous Emission Monitoring System for metal HAPs
Air monitoring technology for methane emissions from fugitive sources
Technologies that reduce exposure to radon in buildings
Technologies for improved recovery of refrigerant from air conditioning (AC) and refrigeration equipment
Homeland Security
Innovative technology solutions that build community resilience to disasters
Miniaturized oil spill droplet size sensor for emergency response underwater vehicles
Circular Economy/Sustainable Materials
Innovative technologies that help consumers prevent food waste in the acquisition, preparation, and storage of food
Innovative technologies or materials that will improve the U.S. recycling system
Innovative reduction, reuse, and recycling solutions to advance plastic circularity
Safer Chemicals
PCB-free color
Rubber anti-degradant technologies for tires and other rubber products that are lower concern for human health and the environment
Innovative enhanced efficiency fertilizers
Risk Assessment
Software tools and machine-learning applications for systematic review in science assessment for chemical evaluation
Did you miss the Informational Webinar on this funding opportunity? View the presentation and Q&A's HERE.
The official Broad Agency Announcement (BAA) is posted on FedConnect. Proposals must be submitted through FedConnect by the required deadline. Use the following steps to access the BAA via FedConnect:
Go to FedConnect: https://www.fedconnect.net/FedConnect/Default.htmEXIT EPA WEBSITE
Use the FedConnect search function to Search Public Opportunities Only.
Select Reference Number in the Search Criteria drop-down menu.
Enter "68HERC22R0180" into the text box and select the search option.
Select the SBIR BAA title with Reference Number 68HERC22R0180.