For over 30 years, Jameson & Company CPAs have provided expert accounting services for government grantees and contractors. Their experience provides the knowledge clients need to navigate the complexities of the Federal Acquisition Regulations (FAR) that govern their award.
*This information is being provided solely as a potential resource for SBIR/STTR and federal awardees and is not a paid endorsement for this company or its services.
What follows is an informative message from Jameson & Company, CPAs regarding the Federal SBIR/STTR Programs we thought might be of interest to you.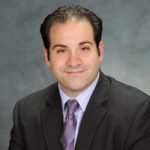 A Message from Tom Pistone
Business Development Manager
Dear SBIR/STTR Advocates, Awardees and Clients:
September holds the fate of the SBIR Program in its grasp.  As to what happens after 9/30/11…. your guess is as good as mine.  September 30th ends the most recent Continuing Resolution on SBIR from Capitol Hill, and many are left asking "What next?".  Our good friend Rick Shindell recently posted on Zyn.com that the program is being tossed around like a rag doll, and SBIR's continuing resolution may soon lapse, or worse, the program may even be eliminated as it gets dragged out of Main Street and through a detour set up on Wall Street.  We as vendors to the SBIR Program, and you as SBIR grantees & contractors, must make your voices heard if we want to save SBIR from being disfigured or dismantled.
I came by an article today from an SBIR entrepreneur named Jonathan Pearlman at Perceptral Inc. titled  "How Not to Create Jobs: A Commentary on S.493".  In it he gives a local view of how small business effects the state of Wisconsin.  If others continue to stand up and do the same in 49 other states through blogs, articles, tweets, and comments, we can truly make our voices heard throughout the tech world and onto the desks of our Reps in Capitol Hill.
From advocacy groups like the Small Biotechnology Business Coalition (SBBC) and Small Business Technology Council (SBTC) and the recently formed InnovationPAC, there are many ways to get involved.  If you haven't already, I implore you to write your local and state lawmakers about your concerns. Visit with them locally or join in on many scheduled SBIR Fly-Ins to Washington DC through the above advocacy groups.  If you are like me, and are a huge proponent of Social Media, take advantage of vehicles like blogging and Twitter to amplify your opinions!   Every voice makes a world of difference in getting our message across loud and clear.
Together, we stand with Small Business, American Innovation and Ingenuity,
–Tom
Jameson & Company CPA's work nationwide with small business entrepreneurs requiring specialized accounting services for Government Grants & Contracts. Please contact Tom at tom@jamesoncpa.com or at 781-862-5170 x110 if you would like to inquire further about the Firm's services.
Also, please check the Firm's Free Resources page HERE for upcoming Free Webinars and other seminars that might be of interest.