Learn how to prepare a commercialization plan tailored for the specific requirements of a DoD SBIR/STTR proposal submission. Includes information on what it takes to develop a credible commercialization plan, pitfalls to avoid, using market research and building financial plans and business models.
This event is being run by our friends at: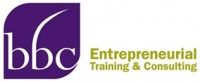 Cost for this session is $25.00
For more information, visit www.bbcetc.com/training/, to register for the event go to http://www.bbcetc.com/event/webinar-sbirsttr-commercialization-plans-for-dod/
or contact info@bbcetc.com.