Presents
"Commercializing New Technologies through the UT Horizon Fund"
Wednesday, March 7, 2012, 11:30 am to 12:30 pm ET
For More Information and to Register for this free series Please visit HERE:
(or go to: https://www2.gotomeeting.com/register/188380442)
SERIES DESCRIPTION:
This series will feature venture funds that are run by universities that invest in university startups. Each webinar will feature universities and they will talk about their experiences of managing an in-house fund to foster better understanding of this timely topic as it helps bring about commercialization and entrepreneurship.
ABOUT THIS WEBINAR:
This webinar will introduce you to the University of Texas System Horizon Fund, a $10 million fund to help commercialize new technologies, inventions and other intellectual property developed at UT system campuses. The fund was established with two goals: (1) Improve commercialization of UT technologies, and (2) Improve sustainability through a positive return on investment.
This webinar will discuss:
–          Fund overview: Goals, mission, structure, programs
–          Investment strategies:  Requirements, criteria, diligence, risk & value assessment
–          Faculty relations: how UT works with faculty, educating faculty on startups
–          Investor relations:  how UT works with outside firms and angel groups
–          Better aligning startups with traditional licensing functions of tech transfer
–          How UT works with incubators
–          Working with students
ABOUT THE PRESENTER: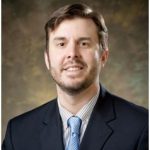 Bryan Allinson
Executive Director
University of Texas Horizon Fund
University of Texas System
Bryan T. Allinson, Executive Director for Technology Commercialization, serves as the technology commercialization principal at the U.T. System. He directs access to financing and venture capital, entrepreneurial talent and other important resources necessary for commercialization of technology, new ventures and enterprise development; critical pathways for thematic partnering through collaborative activities; and communication of metrics and results, supporting U.T. System and institutional initiatives. Allinson earned dual bachelor of science degrees in chemical engineering and chemistry from the University of Pittsburgh and a master of business administration from Carnegie Mellon University. Prior to his appointment, he served as Director of Technology Transfer at Ohio University. At Ohio, he assisted in monetizing royalty revenue of SOMAVERT®, pharmaceutical product marketed by Pfizer to treat acromegaly, an endrocrine condition affecting more than 40,000 patients worldwide, a deal valued at $52 million. He previously served as Director of Geisinger Ventures, a for-profit division of the Geisinger Health System, where he founded the technology commercialization office. He joined Geisinger in 2005 after serving as the H. J. Heinz Technology Commercialization Fellow at Carnegie Mellon University. Prior to that, he was part of the original team of Agentase, a biotechnology startup company, later acquired by biodefense contractor ICX. Allinson's commercialization activities range from health, biopharmaceuticals, diagnostics, advanced energy, defense and military, semiconductor, internet. He was previously a board member of the Lewisburg Area School District and Leadership Susquehanna Valley, a Kaufmann Foundation program.
IMPORTANT INFORMATION FOR ATTENDEES:
WEBINAR DURATION: Each session is a 60-minute webinar with 40 minutes of presentation and 20 minutes of Q&A.
COST: Free, but registration required by clicking on register the Register button above. Your registration is valid for all webinars in this series
HOW TO PARTICIPATE?: This webinar is online. You need a computer with web access for the visual/audio. You may also dial-in using the audio-only telephone number. The call in details and instructions on how to join the webinar will be sent to you via email after you register. Once registered to the webinar you will receive a reminder email 24 hours before the start of the webinar with instructions on how to join.
QUESTIONS TO SPEAKERS: Q&A is conducted by a chat box to the speakers.
WHO SHOULD PARTICIPATE IN THE WEBINAR?:University officials, researchers looking to commercialize research, federal and state government officials, venture capitalists, angel investors, Global 1000 companies, industry representatives, entrepreneurs and individual investors.
SLIDES AND VIDEO: The slide presentations and video recording will be available on this page. If you are unable to join the live webinar, you may view the recorded video that will be posted within 24 hours after the scheduled webinar ends.
For questions about this webinar, please email support@ncet2.org